31st December - Society News:
Yesterday's "Mince Pie Special" took in the sights of Belfast Lough, from both sides.
Here are some pictures and a short video clip from S Comiskey of the train leaving Belfast Central at the end of the day.
At Bangor, PP Watson snapped three generations of motive power side-by-side.

29th December - Society News:
Congratulations to Society stalwart Charles Friel on receipt of his British Empire Medal in the New Year Honours list for his services to the RPSI.

Charles will be a familiar face to so many RPSI members in his various roles as organiser of the

Belfast meetings

, official RPSI photographer, regular steward on the Belfast operations, noted railway author, railway archivist, industrial heritage specialist and former Council member - the list goes on and on. Every year he compiles the brochure for the International Railtour and these well-illustrated booklets have turned into collector's items, eagerly awaited by tour participants and packed full of information about the lines over which the tour is travelling.

Very well done!

24th December - Society News:
Progress on the new station building at Whitehead continues.



19th December - Sales News


It's not often that the Society is involved in publishing a book, so here is a happy exception to that rule:

Across the Tracks - Reminiscences of working on Dundalk's Railways, compiled by Charles Friel.
24 x 17 cm, 41 colour and 54 b&w photos plus 3 maps, 224 pages, paperback, £15.

When the Great Northern Railway (Ireland) opened its Engineering Works in Dundalk in 1881, to replace five others in Belfast, Dublin and elsewhere, Dundalk's reputation as a railway town was established.

Dundalk was an important junction on the GNR(I)'s Belfast to Dublin main line, with the famed Irish North beginning its trek west to Clones, Enniskillen, Omagh and Bundoran as well as being a starting point for trains on the Dundalk, Newry and Greenore Railway.

The core of the book is 28 interviews, conducted by Charles Friel, with men and women who worked on Dundalk's railways. Their reminiscences are fascinating glimpses of an era when working conditions - and pay - were rudimentary by modern day standards.

Despite everything, the loyalty of the employees to the old companies shines through as does the camaraderie despite all that they had to endure. The book is packed with stories that have not appeared in print before and brings the reader behind the scenes to many parts of both lines.

There is a timeline of important railway events affecting Dundalk from 1839 to the present day and some reflections on the GNR/RPSI connections.

This publication is a joint venture between the Railway Preservation Society of Ireland and the Dundalk Railway Heritage Society with funding provided by the International Fund for Ireland and managed by the Northern Ireland Rural Development Council under the Integrating Communities Programme.

18th December - Website News:
- The No.461 page has had some additions and modifications.
- The Irish Railway Bibliography has been updated.

17th December - Events News:
This unusual shot of No.186 on the Santa Special at Belfast Central station on 16th December was sent in by passenger Peter Spratt:


9th December - Events News:
- More details on the Mince Pie train are available.
- Half way through the Santa train season and already there are videos available here, here, here and here.

3rd December - Events News:
By popular demand, an extra train has been added to the 2012 Programme. The Mince Pie Special train will run on 30th December.

2nd December - Sales Updates:
These items have been added to our Online Sales Page



Christmas cards - set of 6, 2 each of 3 RPSI scenes from paintings by Debra Wenlock, £8.


Card 1: Guinness Loco and 'Ivan' the Brake Van at Whitehead
Card 2: Locomotive No.186 at Mullingar
Card 3: "Merlin" at Connolly Station, Dublin



DVD by Markle - Irish Railway Review No.11. 70 minutes, £18.95.


This DVD features coverage of Portarlington, the Maintenance of Way Trains, another view of the 80 class, an Enterprise generator van, freight, new signalling, the Galway to Limerick line, new services on the Limerick to Ballybrophy line, M3 Parkway, Midleton, Londonderry to Coleraine and finally, we say Farewell to the 2700 Class.



GNR(I) 1944 Classification of Coaching Stock edited by Stephen Rafferty. Paperback, 330 x 21 cm, 34 pages, £5.


This booklet has been produced by the "Syndicate" – a group of Irish enthusiasts based in South East England. All proceeds will go to the restoration of GNR(I) No.171 "Slieve Gullion" at Whitehead. Part One of the booklet is a reproduction of a 1944 GNR(I) document giving details of all current coaching stock including guards' brakes, mail and parcel vans, rail motor vehicles and rail buses. Part Two is a supplement which brings the story up to date. It lists coaches built or acquired since 1944, diesel railcars and multiple units. It gives details of the withdrawal of all units, including those which have been preserved. This publication is packed with information and it makes for fascinating reading for anyone with an interest in the GNR(I)



Railways in Ireland Part Five by Martin Bairstow Paperback, 24 x 18 cm, 3 colour and 134 b&w photos, 5 maps, 80 pages, £15.95.


The final volume in this series deals with the once extensive system of lines in County Cork, the Tralee and Dingle, the West Clare lines and the Listowel and Ballybunion monorail. There is coverage of Cork trams. Cork City was unusual in having had a horse drawn tramway which was closed and lifted 23 years before an electric tram system was set up. There are sections on Cork Harbour Steamers, West Cork Steamships and The City Of Cork Steam Packet Company.

26th November - Locomotive News:
Yesterday our 0-6-0ST locomotive

RH Smyth

(better known as Harvey) returned home to Whitehead by low-loader after a six-year stay on the Downpatrick and County Down Railway. The low-loader was then loaded with CSET No.1, which was also going home - to Downpatrick - after a thorough overhaul at Whitehead by the RPSI. Neither engine was in steam, so No.186 did the honours.

The web page for No.1 has just been greatly expanded - click here to learn more about the history of this engine and its sisters, and see some of the work that was done at Whitehead.


Harvey back on Whitehead metals again on Sunday morning, with O&K No.1 in the background waiting for her turn to ascend the ramp onto the low-loader.
Harvey is not in a steamable condition, but work began at once to clean out ash, soot, coal and mud to avoid parts corroding and clogging up while in storage.
No.1 looks well even in undercoat as she sets off to Downpatrick as a fully functional steam passenger engine, the fulfillment of a 25-year ambition.


13th November - Events News:
Eight of the twelve Belfast Santa Special trains have now sold out. An extra train has been added for Sunday 9th December due to the demand.

5th November - Events News:
No.461 begins running-in after repair:

No.461 enters the down slow line at Cherry Orchard, 5th November 2012. (L Tomiczek)



See also Neil Dinnen's photographs from Portlaoise on 6th November and 7th November.

2nd November - Society News:
The new station building at Whitehead is taking shape.

29th October - Events News:
Bookings are now open for the Portadown and Belfast Santa trains on the 2012 Programme.

17th October - Events News:
One day, two events:
- The official laying of the first brick for the new Whitehead station building. See pictures.
- The NCC Brown Van, 697, was officially launched after its restoration by trainees at Hydebank Young Offenders Centre in Belfast as part of their rehabilitation programme:

| | |
| --- | --- |
| The brown van returns to Whitehead after rebuild, 21st May 2012. | Michelle Cherry (Big Lottery Fund) cuts the tape as Lord O'Neill, Danny Patterson (Hydebank Wood) and Ronan McGinley (Opportunity Youth) look on, 17th October 2012. |

10th October - Sales News:
These 00 gauge model railway items have been added to the Society's Ebay page:
1) Bachmann 44-017 Modern Servicing Depot with box
2) Hornby Skeldale Home Farm House with box
3) Hornby Skeldale The Boar's Head Pub with box
4) Two station buildings plus permanent way hut, no boxes
5) Two Traintronics three aspect colour light signal kits
To see full details, and to make a bid or bids, log on to: http://donations.ebay.co.uk/charity/charity.jsp?NP_ID=34396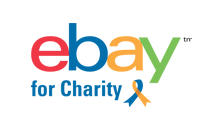 1st October - Events News:
Bookings are now open for the Broomstick Belle trains on the 2012 Programme.

23rd September - Society News:
- The foundations for the new station building at Whitehead are beginning to take shape.
- The younger volunteers have been busy setting the valves on No.85.
Nathan and Ryan delving into No.85's innards, 22nd September 2012.


15th September - Website Updates:
The 2012/13 programme of Belfast Winter meetings is now available to download.
SALES NEWS. These items have been added to our Online Sales Page


DVD by Mike Beckett - Hibernian Steam Scene Volume 12


In widescreen format (16:9) but can be played in normal format (4:3), 53 minutes, £12
For our DVD of trains run during 2011, Brian Stinson takes a break and Mike Beckett takes over. RPSI members who receive the Society's email bulletins will be familiar with the high standard of Mike's filming from the clips of our trains which he submits. The DVD covers the July 10th and 31st Portrush Flyers hauled by WT class 2-6-4T Loco. No.4 plus the Portadown and Whitehead Santa trains hauled by class J15 Loco. No.186. There is coverage of a Whitehead to Dublin positioning train hauled by NIR GM Loco No.113 as well as some shots of NIR class 80 and 450 railcars in action. Both classes have since been withdrawn. The programme is rounded off with 2-6-0 No.461, resplendent in Great Southern and Western green livery, making a welcome return to traffic after a lengthy and thorough overhaul on running in trips.



DVD by VIDEO 125 – Ayr Line - Stranraer to Glasgow – Driver's Eye View


122 minutes, narrated by Paul Coia, £20.00
The 101 miles of railway between the former Ferry port of Stranraer and Glasgow Central is one of extreme contrast. For just over half that distance the line is of single track controlled by traditional mechanical signal boxes and electric tokens. The southern half of the line is so remote that our two-car class 156 Sprinter runs for 26 miles before reaching the first intermediate station at Barrhill. We traverse two passing loops in the process, the second of which at Glenwhilly is one of the remotest in the whole of the British Isles.
From Ayr, the line becomes an electrified double track for the next 40 miles into Glasgow. The contrast between the Victorian signalling and state of the art computer control inside the West of Scotland Signalling Centre at Cowlairs could hardly be greater. As well as seeing this fascinating and scenic line from the cab and signal boxes, we also see the lie of the land from the air on board a helicopter. Filmed throughout in high definition for superb picture quality.



South Clare Railtour Brochure edited by Charles Friel


Dublin-Athenry- Limerick- Nenagh-Dublin, Paperback, 21 x 15 cm, £3
This railtour saw the return of steam to the Athenry - Ennis line which re-opened in March 2010 after a thorough rebuilding by Irish Rail. The brochure was produced for railtour participants and runs to a bumper 92 pages with 71 photos, mostly previously unpublished. The entire route of the tour is described in detail, with the aid of 9 maps and 7 gradient profiles.

28th August - Events News:
As a consequence of steam locomotive availability problems, the next Portrush train on 2nd September will be hauled by a diesel locomotive. The train will still have the normal first class, diner and bar facilities.

18th August - Society News:
Cleary Construction Ltd has been appointed as the contractor for the new Whitehead Station Building and additional site security fencing. The work is due to start on Monday 3rd September 2012, for completion by the end of May 2013.
The station building will be in the style of an original Belfast & Northern Counties Railway station similar to the former Whiteabbey station.
The building will house a visitor reception area, ticket office, cafe with seating for 56 customers, and a souvenir shop. There will also be visual and interactive information and display facilities depicting and explaining the history and background of the railways in Ireland in general, and in the local area in particular.
The £269,000 contract has been financed by GROW South Antrim, Carrickfergus Council, and Ulster Garden Villages, to whom the Society is extremely grateful. It is hoped that the new station will later form part of a much larger development comprising greatly enhanced workshop and restoration facilities and an extensive railway museum, educational and interpretive centre.

16th August - Events News:
All 12 Dublin Santa Special trains are booked out. Sorry! You'll just have to wait for Portadown and Belfast tickets to go on sale.

30th July - Events News:
Bookings are now open for the Dublin Santa trains on the 2012 Programme.

25th July - Website News:
Five Foot Three issue 57, in full colour, has been added to the archive.

11th July - Events News:
The 2012 Programme has been updated with more Dublin season information.

3rd July - Events News:
The 2012 Programme has been updated with some major changes, including Bangor Belle and Dublin summer season.

24th June - Events News:
The Steam & Jazz in all its (damp) glory can be viewed in this video by Mike Beckett.

23rd June - Events & Website News:
- All Steam & Jazz trains are now sold out.
- To aid research, all articles in the Five Foot Three archive have been indexed in the Irish Railway Bibliography.

21st June - Events News:
The Mystery Train from Dublin on 23rd June will have tickets available on the day.

13th June - Events & Website News:
- The Steam & Jazz trains on Friday 15th June and Friday 22nd June are sold out. Tickets are still available for 6th July.
- The complete set of back issues (1 to 56) of Five Foot Three is now available for viewing.
-

HURRY! HURRY! HURRY!

- the following items have just a few hours left on the Society's

Ebay

page:


- "The Model Railway News 1927", bound in hardback covers


- "The Beauty of Old Trains" by C.Hamilton Ellis, including a colour plate of "SLNCR 'Fermanagh' on the Mail Train"


- "The Festiniog Railway Vol.2, Locomotives, Rolling Stock and Quarry Feeders" by James Boyd


- "1933 Great Southern Railways Rules for Employees"


- "1950 County Donegal Railways Appendix to the Working Timetable"


- "The Cambrian Railways" by R.W.Kidner


- This book has been added to the Online Shop:


Ireland's Narrow Gauge Railways – a Reference Handbook by Joe Begley and Steve Flanders
Paperback, 21 x 15 cm, 58 b&w photos, 160 pages, £12.95
This book could be subtitled: "Everything you want to know about the Irish Narrow Gauge', eg. from 1920 to 1923, there were 562 miles of Irish narrow gauge railway. A chapter is devoted to the history of each of the 18 narrow gauge companies, along with tables of dimensions of the locomotives and rolling stock. Each chapter concludes with a chronology and a table of distances showing route mileage. The book is illustrated with photographs from the collections of Richard Casserley, R.W. Kidner, John Langford, R.W. Rush and W.A. Camwell. The appendices include the narrow gauge mileage from 1875 to 1961, where to find rolling stock diagrams (useful for modellers), and a comprehensive bibliography which includes books and magazines. To say that this book is packed with information would be an understatement. The authors intend to donate their royalties to the restoration of County Donegal Railways class 5 locomotive "Drumbo" (currently at Whitehead) to full steaming condition.



6th June - Events News:
The Malahide Lions charter on 10th June has been cancelled by the organisers.

30th May - Events & Website News:
- The RPSI is pleased to announce that this year's Steam & Jazz trains will be traversing a brand new route. Have you organised your family, work or social group yet for the party of the year?
- The Five Foot Three archive now has issues 1 to 52 complete.

26th May - Events News:
Unfortunately, due to a technical problem with the locomotive, the MGWR Shuttle trips planned for Sunday 27th May have had to be cancelled. The RPSI apologises for the short notice of this announcement.
For further info regarding tickets please contact (office hours): RPSI Tickets, Docklands Innovation Park, 128-130 East Wall Road, Dublin 3 (+353 1 480 0553).

21st May - Events News:
No.461 returned belatedly from Dundalk on Sunday 20th May. The trip was captured in this brilliant video by RPSI member Mike Beckett.

19th May - Events News:
- The 2012 Programme has a booking form for the diesel-hauled Mystery Train on 23rd June.
- Some pictures from the South Clare Railtour:

| | | |
| --- | --- | --- |
| No.186 near Meelick between Ennis and Limerick, 13th May 2012. (J Coleman) | No.461 turns reluctantly on Connolly's DSER turntable, 14th May 2012. (R Wall). | No.461 heads north at MP25 on the Dublin - Belfast line, 14th May 2012. (B Pickup). |

8th May - Events & Website News:
- The South Clare Railtour is now totally sold out.
- The Five Foot Three archive now has issues 1 to 44 complete.

30th April - Events & Website News:
- The 2012 Programme has a booking form for the MGWR Shuttles (Maynooth & M3 Parkway).
- The Garret FitzGerald Commemorative train is sold out.
- The Five Foot Three archive now has issues 1 to 38 complete.

27th April - Events News:
The 2012 Programme has been updated:
- 11th May: The North Atlantic diesel railtour is now fully booked.
- 27th May: Sea Breeze changed to MGWR Shuttles.

22nd April - Update


Website tidied to remove the "171 for 171" train details.



19th April - Events News:

The "171 For 171" diesel excursion from Dublin to Cork will be running on Saturday 21st April. Tickets available on the train.

Check out the Five Foot Three page. Extra issues have been added, plus some existing issues have been updated with photographs.

15th April - Sales News:
The following books are available through our Online Shop:


Rails through the West –Limerick to Sligo by John Beaumont and Barry Carse

£16.00
Paperback, 28 x 21 cm, 156 colour and 13 b&w photos, 1 map, 4 track plans, 144 pages
This pictorial album, illustrated mainly in colour from the 1960s to the present, is a portrait of the Limerick to Sligo railway line in its Indian Summer. The Athenry to Galway plus the Claremorris to Ballina lines are also included. The colour photography of Barry Carse allows the line to come to life on these pages reviving memories of locomotive hauled passenger trains, loose coupled freights, sugar beet specials, pilgrim trains to Claremorris for Knock, and traditional semaphore signaling.
Now, at the end of the first decade of the 21st Century, a century after the GSWR took over the line's operation, the Western Rail Corridor, as it is often identified, is coming back to life. At the south end (Limerick to Athenry), a busy and well used passenger service operates with modern trains over well maintained track; in the middle (Athenry to Claremorris), renewal work is planned, and at the northern end (Claremorris to Sligo), all is quiet, save for the birds in the trees which grow between the rails.

Monorails of the Nineteenth Century by Adrian Garner


Hardback, 28 x 22 cm, numerous black and white photos, engravings, plans and maps, 288 pages, £24.99
28 pages of this book are devoted to the Listowel and Ballybunion Railway with its twin boiler locomotives. There are 46 photos and 19 diagrams. The book does justice to the high quality of the photos, due to the large page size. The rest of the book is devoted to many strange and wonderful attempts to replace conventional two rail systems with monorail ones – a fascinating read.
13th April - Events News:

The 2012 Programme has been updated with booking details for the Bangor Belle and Steam & Jazz trains.

6th April - Events News:

The 2012 Programme has been updated with preliminary details of the Bangor Belle train.

2nd April - Events News:

The 2012 Programme has been updated with more detailed times for the North Atlantic diesel railtour.

30th March - Events News:

The Spare Link weekend has been and gone. The next trains are the Titanic Week Easter Eggspress outings on Easter Monday and Tuesday. Details and booking forms can be found on the 2012 Programme.

12th March - Belfast Meeting update:


Wednesday 14 March



The final meeting of this year will feature the official launch of a new book on Irish Railways.



Rails through the West

is the title of this new book that will be a very welcome addition to any Irish railway library.

The book's cover has the subtitles "Limerick to Sligo" and "An illustrated journey on the Western Rail Corridor".

This book delivers just that – and very much more too!

As well as the former Waterford, Limerick and Western's line from Limerick to Sligo, the book also includes the former MGWR main line from Athenry to Galway and the MGWR's branch from Claremorris to Ballina. The work begins with a route map and an introductory chapter on the history of the lines covered. The following chapters include Limerick to Athenry, Athenry to Galway, Athenry to Claremorris, Claremorris to Sligo, Claremorris to Ballina, the Tuam Sugar Beet Factory, and Knock Specials as well as the reopening of the Western Rail Corridor.

Crammed into its 144 pages, you will find 166 pictures taken between the early 1960s and today from 8 different photographers. No fewer than 142 of the pictures are from the camera of Barry Carse who covered both the everyday and the unusual in equal measure – even including a glimpse of the Ballinrobe branch!

The motive power illustrated is a range of locos and railcars with a couple of NIR 80 class railcars and two views of NIR 110 class locos on tour.

There are 13 shots with steam locos. These range from the joint tours of 1961 and 1964 through various RPSI tours (in 13 pictures) to some shots of J30 No. 90 in action when operating under the aegis of Westrail.

Also included are a couple of signal box diagrams and 7 station diagrams as well as a copy of the Working time Table for Summer 1961 and details of the working arrangements for the beet traffic to the Tuam sugar factory in 1962/63.

This is a book to relish.

The book will be launched at the Belfast Meeting in the Parke Hall of Orangefield Presbyterian Church at 7.30pm on Wednesday 14 March 2012. Copies will be on sale, of course!

10th March - Events News:

The 2012 Programme has been updated:

Full details and booking forms are now available for the South Clare weekend railtour and North Atlantic diesel railtour.
6th March - Belfast Meeting programme change:


Wednesday 14 March



This meeting has been advertised as the illustrated recollections of Roger Bell, There were some doubts as to whether that could definitely happen and the poster included the caveat that it was "subject to his personal health and travel from Gloucester". Unfortunately, Roger will not be able to present his material on the date planned - though we are very hopeful that he will be able to visit us on 10th October, when the 2012/3 season starts. It will be well worth the wait.

In Roger's place, Charles Friel will present a lavishly illustrated talk "Rails Around Craigavon". This was the title of the first talk that Charles delivered in the old St Jude's Hall back in late 1974 but it has undergone many reworks since then!

The revised talk will be an amalgamation of those presented last year for the Craigavon Historical Society and the Craigavon Museum Service. Not surprisingly, some recent discoveries have been included too.

The talk will take us on two journeys from Kilmore in the east through Lurgan and Portadown to the Derry Road, the Armagh line and the main line as far as Knock bridge. One journey will be in the pre-1965 railway and the other post-1965. There will be lots of steam in both halves for our own trains have often traversed the main line through all of the changes.

It should be a fitting end to our 2011/2 season.

5th March - Events News:

The 2012 Programme has been updated:

Tickets for the Garret FitzGerald Commemorative train on 5th May are now on sale. This, a joint venture with the Irish Railway Record Society, is a commemorative outing in recognition of the support given to both Societies by the late Dr Garret FitzGerald who died in May 2011. The fare will include transfers to/from, and entrance to, Belvedere House.
4th March - Events News:

No.461 was moved to Dublin on Sunday 4th March and operated a proving run to Maynooth in the afternoon.

| | |
| --- | --- |
| No.461 running south through Gormanston, 4th March 2012. (B Pickup) | No.461 and train negotiate Liffey Junction on the return from Maynooth, 4th March 2012. (M Hoey). |

22nd February - Events News:

Maynooth Shuttle tickets - all now sold out.

20th February - Events News:

A poster has been added for the Easter Express. It has been attractively designed by Debra Wenlock, a local artist. It would help us a lot if you could download the poster, print it out and ask your local shop to display it. Alternatively you could link to it on from your Facebook or Twitter. Thank you.

11th February - Events News:

The 2012 Programme has been updated:

The "171 For 171", an exciting diesel excursion from Dublin to Cork and return, is being run to raise funds for the restoration of locomotive No.171 "Slieve Gullion".
7th February - Events News:

The 2012 Programme has been updated:

Belfast Easter Eggspress tickets now on sale.
1st February - Events News:
31st January - Society News:

The RPSI has taken yet another historic carriage into its care. On 23rd January a 50 year lease was signed for Presidential Saloon No.5408. Like its predecessor No.351, 5408 will continue to be owned by the Irish state, while being looked after by the RPSI.

| | |
| --- | --- |
| President Mary McAleese inside 5408 while opening an exhibition at Heuston Station on 28th October 2011. Next to her are RPSI volunteer Charles Meredith and Irish Rail CEO Dick Fearn. | Formal signing of the lease agreement, 23rd January 2012. Seated are David Houston, RPSI chairman, and Dick Fearn, CEO of Irish Rail; standing, Fergus McDonnell, RPSI board member, and Gregg Ryan, Irish Rail's Heritage Officer. |


25th January - Events News:

The 2012 Programme has been updated:

The "Rabbie Burns Haggis Special" to Portrush is also selling fast.
There have been changes to some dates.
23rd January - Society News:

Ownership of the Society's diesel locomotive, Hunslet 102, has been transferred to the Ulster Folk & Transport Museum. The locomotive was delivered to the Irish Rail Gallery at Cultra on Sunday 22nd January.

9th January - Events News:

The 2012 Programme has been updated with:

"Rabbie Burns Haggis Special" to Portrush
"South Clare" International Railtour
4th January - Events News:

Initial list of 2012 operating dates added to the Events Page
30th December - Events News:

Booking is now available for "The Spare Link", two-day, steam-hauled railtour.
Dublin - M3 Parkway - Rosslare - Wexford (Saturday 24th March 2012) and Wexford - Wicklow - Howth - Dublin (Sunday 25th March 2012)
Full details and a booking form for this weekend of steam are available from our Events Page.
May Railtour
The 2012 International Railtour will operate over the extended weekend of 12th to 14th May. The now traditional diesel railtour will be on Friday 11th May.
The details are well advanced, with the overnight destination most likely to be far to the west, where standard and narrow gauge lines once met.
---
---
Disclaimer: Whilst every care has been taken to ensure the accuracy of this website, the Railway Preservation Society of Ireland cannot be held responsible for any errors or omissions. In addition any information or advice given on these pages is provided in good faith, but should not be relied upon for safety-critical applications. The Railway Preservation Society of Ireland reserves the right to vary any details of a train advertised, or the provisions of this web site without prior notice. The Railway Preservation Society of Ireland has no influence over the content and opinions expressed on websites that it may link to from its own.
Copyright of all items is retained. Material on this web site may not be reproduced (or further distributed beyond normal web access) in any form without the express permission of the Railway Preservation Society of Ireland or other copyright owners as appropriate.