The Railway Preservation Society of Ireland joins the Love Your Railway campaign.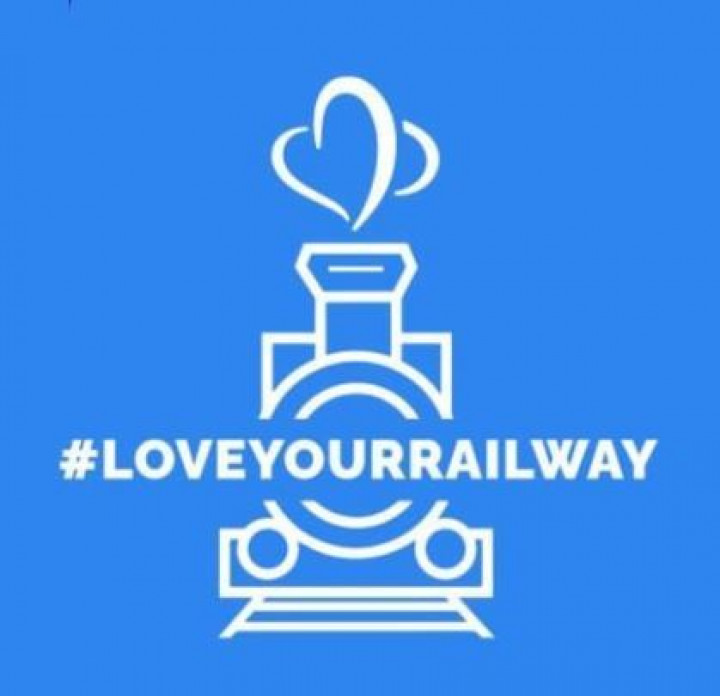 Press Release (26/7/2021)
WHITEHEAD RAILWAY MUSEUM GETS ON BOARD 'LOVE YOUR RAILWAY' NATIONWIDE CAMPAIGN
The Railway Preservation Society of Ireland is joining kindred organisations from across the UK in a new nationwide campaign to raise awareness of the role played by heritage railways.
Spearheaded by the North Yorkshire Moors Railway (NYMR), Love Your Railway is a six-week summer campaign which kicks off on 26th July and runs through to early September.
The RPSI is collaborating with more than 35 heritage railways in Britain, including brand leaders such as the Bluebell Railway, Crich Tramway Village, Severn Valley Railway and Snowdon Mountain Railway.
Lisa Adair, General Manager of the Railway Preservation Society of Ireland, said the initiative was a valuable opportunity to raise the profile of the Museum and the Society after the challenges of the past 18 months.
"The Covid-19 lockdown meant that at a stroke the RPSI lost its primary income sources - running mainline steam trains and operating the museum - and this shortfall threatened the viability of the organisation.
"Fortunately, however, we managed to secure relief funding, primarily from the Department for Communities and Heritage Lottery Fund. In addition, our members responded generously, and we managed to keep the show on the road.
"The museum re-opened in June and we are now running steam train rides at Whitehead every Saturday afternoon during the summer, and I'm pleased to say that visitor numbers are on the up and up.
"So far we've not been able to resume our mainline steam train trips but we are in discussion with Translink with a view to starting up again during the autumn."
The Love Your Railway aims to shine a spotlight on the valuable work that heritage railways do as regards conservation, education and research.
Chris Price, General Manager at North York Moors Railway said that in Britain and Ireland there were now more than 150 operational heritage railways, running trains over nearly 600 miles of track.
He said: "The various railways protect, conserve and bring to life part of our rich cultural heritage - while also giving enjoyment and learning to thousands of people every year."
Whitehead Railway Museum opens weekly on Thursday, Friday and Saturday from 10am to 2.30pm and bookings can be made online at the Visit Belfast website at https://visitbelfast.com/partners/whitehead-railway-museum/
Saturday steam train rides run from 11am to 4pm while the museum's Platform 3 café is open Wednesday to Saturday, details from https://www.facebook.com/Platform3Whitehead/.