Steam train rides with man's best friend!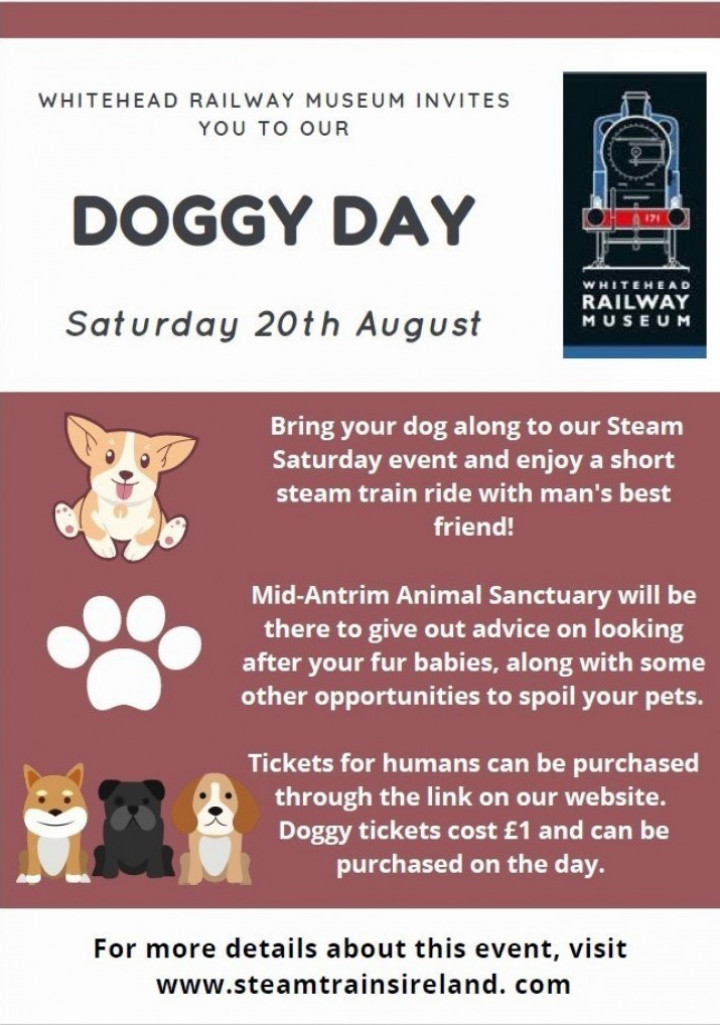 We are delighted to announce a new event at our premises in Whitehead on 20th August.
We are encouraging our guests and passengers to bring their dogs to join us so that they can have a good sniff and wag on the platform and help themselves to a drink while they are there.
On the day, we will have representatives from Mid Antrim Animal Sanctuary present to give out advice on looking after your 'babies', along with some other opportunities to spoil your pet. Most of all, you can get a special ticket for your pooch to allow access to a train ride. Yes, hop aboard for one day only and travel with your 'best friend' (don't tell the humans!).
Terms and conditions will apply:
Dogs are able to travel with proof of normal ticket purchase.
There is a nominal charge of £1 per dog ticket.
Tickets can be purchased for your dog on the day on our platform but not through our ticketing agent.
Owners are responsible for ensuring that they take full responsibility for their dog whilst on our premises including keeping them on leads and cleaning up.
Book your train tickets.