On Saturday 28th April 2018 locomotive No.1 "Carlow" returned to traffic.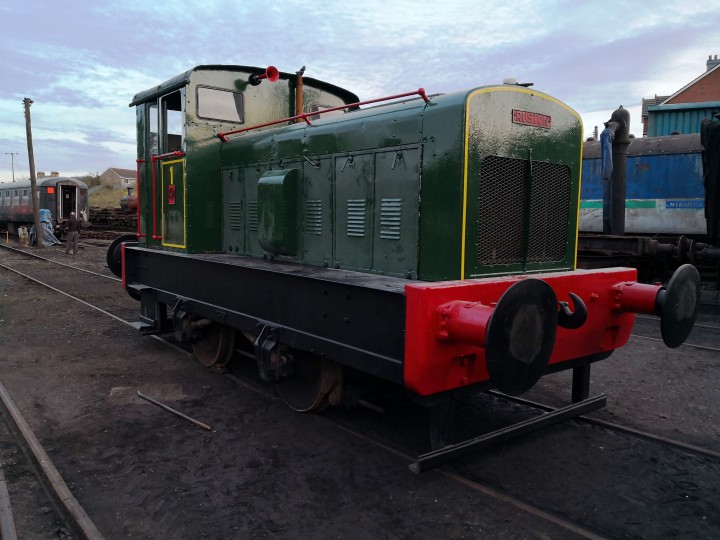 A late shunt on Saturday 28th April saw Ruston-Hornsby 88DS 0-4-0DM shunter "Carlow" leave the confines of the carriage shed, and return to traffic in Whitehead yard after nearly 8 years in storage.
The locomotive has had a full repaint in its original Irish Sugar livery, and various mechanical repairs have also been carried out, hopefully meaning a return to reliable service for small shunts.
The Diesel Locomotive Officer wishes to thank the Carriage Officer for his assistance, and all those volunteers who have helped with the locomotive's return to traffic.