FRONT-END LOADER
MUIR-HILL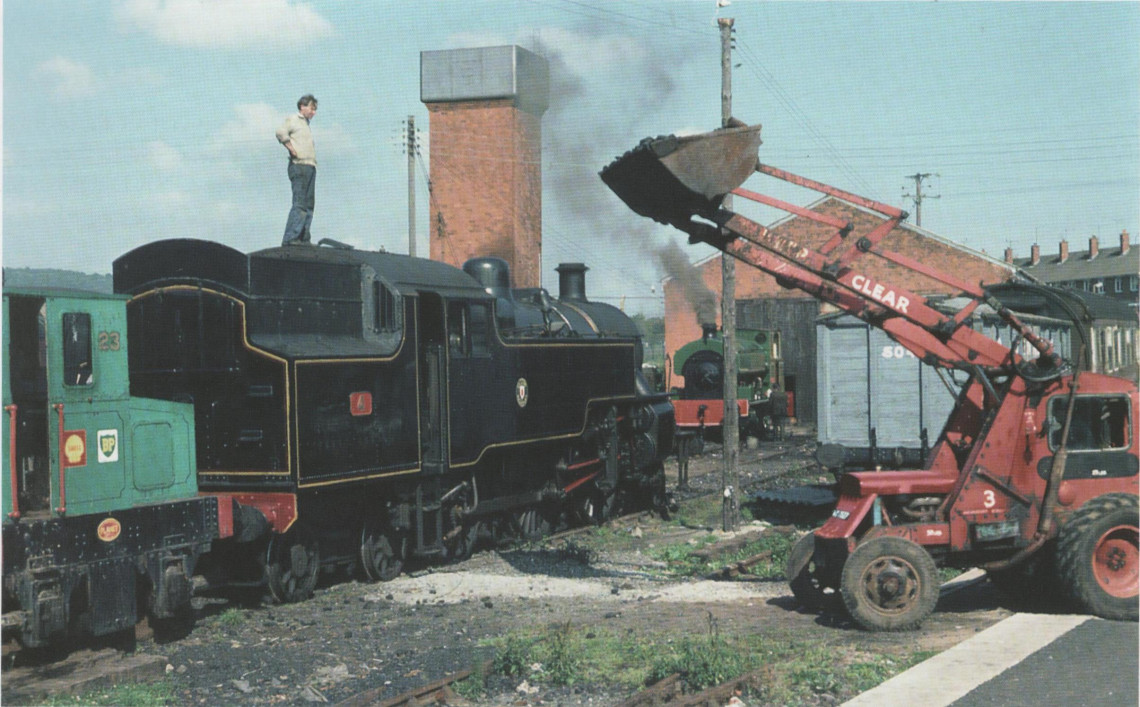 | | |
| --- | --- |
| Builder | Muir-Hill, Manchester, Reg: 9821 OI |
| Withdrawn | |
| Companies | RPSI |
| Preservation Career | |
| Current Location | Whitehead Railway Museum |
| Current Status | In storage |
Until recent years, coaling engines at Whitehead depended on the trusty loading shovel which, because the arms are pivoted at the top of the cab, can reach even No 4's extended bunker.
The loader has been superceded by the JCB extending arm loader.
At one time the Society had two identical Muir-Hill loaders, one of which even managed to have a stay in the former Central Service Depot in Belfast for the duration of a Steam Enterprise season (when a train was based there prior to the cross-harbour line opening). And again in Lisburn when a train was stabled there during the Larne line upgrade.
The second loader (Reg WZ 7527) was sold to a local scrap merchant for a restoration project.
---