A railway carriage's life story.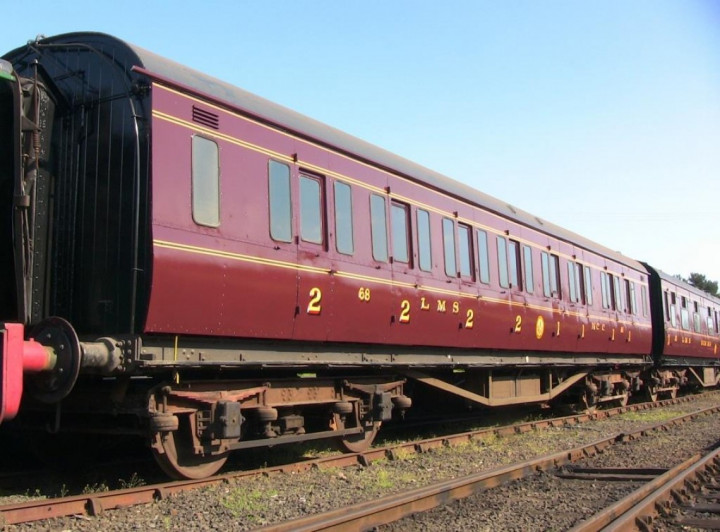 An historic railway carriage with close connections to the Belfast Blitz of April and May 1941 is all set to be back in business at Whitehead this summer.
LMS NCC 68, which dates from 1922, is part of the Railway Preservation Society of Ireland's collection and will be used on Saturday steam train rides at Whitehead Railway Museum in July and August.
Once the museum re-opens, passengers will be able to take a short ride behind a steam engine in the veteran carriage and get a feel for what railway travel was like in bygone years.
Coach 68 was one of 20 railway carriages shipped over from England by the LMS in 1941 to replace rolling stock destroyed in Luftwaffe attacks in which York Road station was one of the targets. The first attack on Belfast was on the night of 15th April 1941, while the second wave of bombings took place three weeks later on the night of 4th May.
And now Whitehead Railway Museum is telling the intriguing tale of coach 68 by means of a three-minute audio story about its interesting life. It was written by Robin Morton and narrated by Ian Sinclair.