LOCOMOTIVE INSPECTION PIT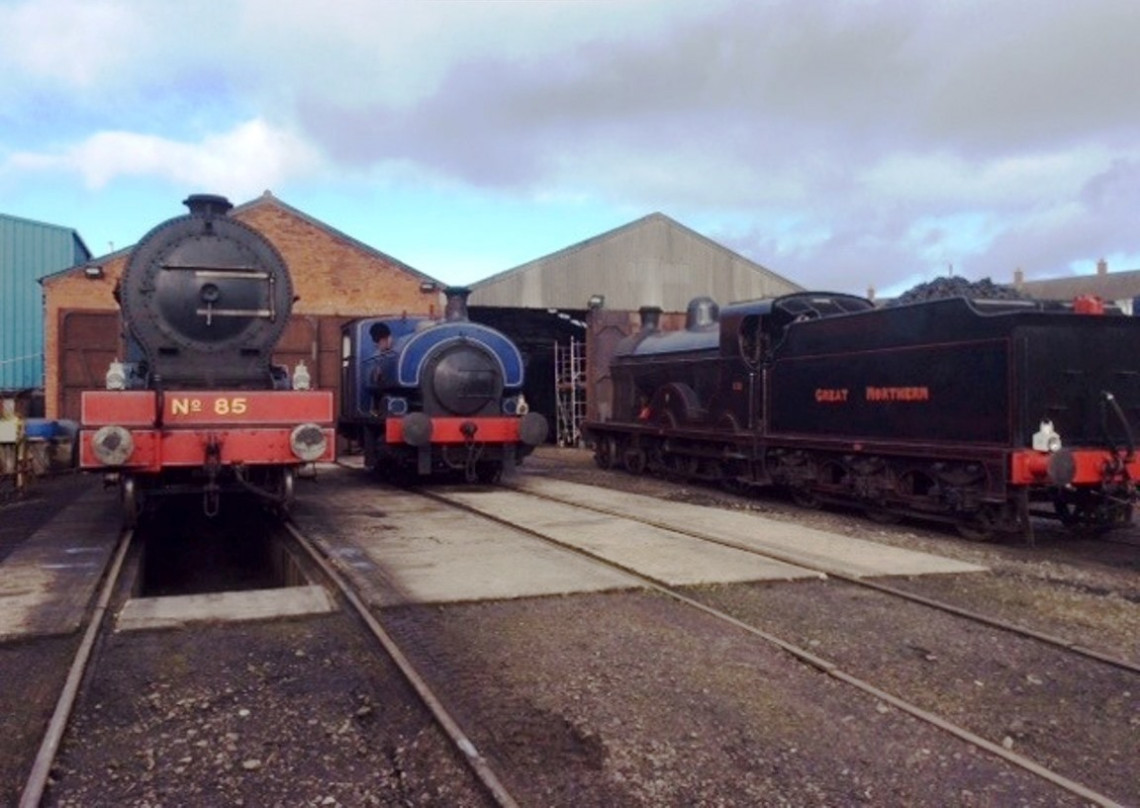 As part of the overall Whitehead development programme, Cleary Contracting Ltd (who also built the station house) constructed an Inspection Pit on Shed Road No.1 and a concrete apron around the track on the adjacent No.2 Shed Road. This was funded by GROW South Antrim.
As well as enhancing the area in front of the shed, this greatly facilitates the pre-trip preparation (inspection and oiling) of locomotives, and the disposal of ash at the end of the trip.
Some lifting and packing of the approach tracks was necessary to achieve a level area just in front of the shed and a satisfactory gradient profile between the Gantry Road turnout and the shed, over a distance of some 60m.
The pit allows our volunteer members to work under a locomotive while it is being lit up and prepared for a main line trip.
During the 8-hour preparation time, they use the pit to get access to areas such as the axleboxes, the locomotive motion and valve gear, the various glands and areas to be lubricated, the springs, the ashpan, and the sandboxes for instance.
The pit is also used when a locomotive is being disposed of at the end of the day. In a series of jobs which can take about an hour to complete, the fire is dumped and the boiler filled with water. We usually leave emptying the ashpan and smokebox for a day or two to allow the locomotive to cool down gradually; otherwise we could be starting leaks.
Before moving the locomotive into the shed, the motion, springs and valve gear have to be inspected for faults which may have developed during the day. Any faults are logged in the Defects Book for attention later - and initialled by whoever does the work.
The pit is cleared in the traditional way - by shovel and wheelbarrow - and the ash is dumped in the bunker at one end of the coal bunker for use later. Some of our ash was used as a hard aggregate for the concrete in the Titanic slipways in Belfast.
---