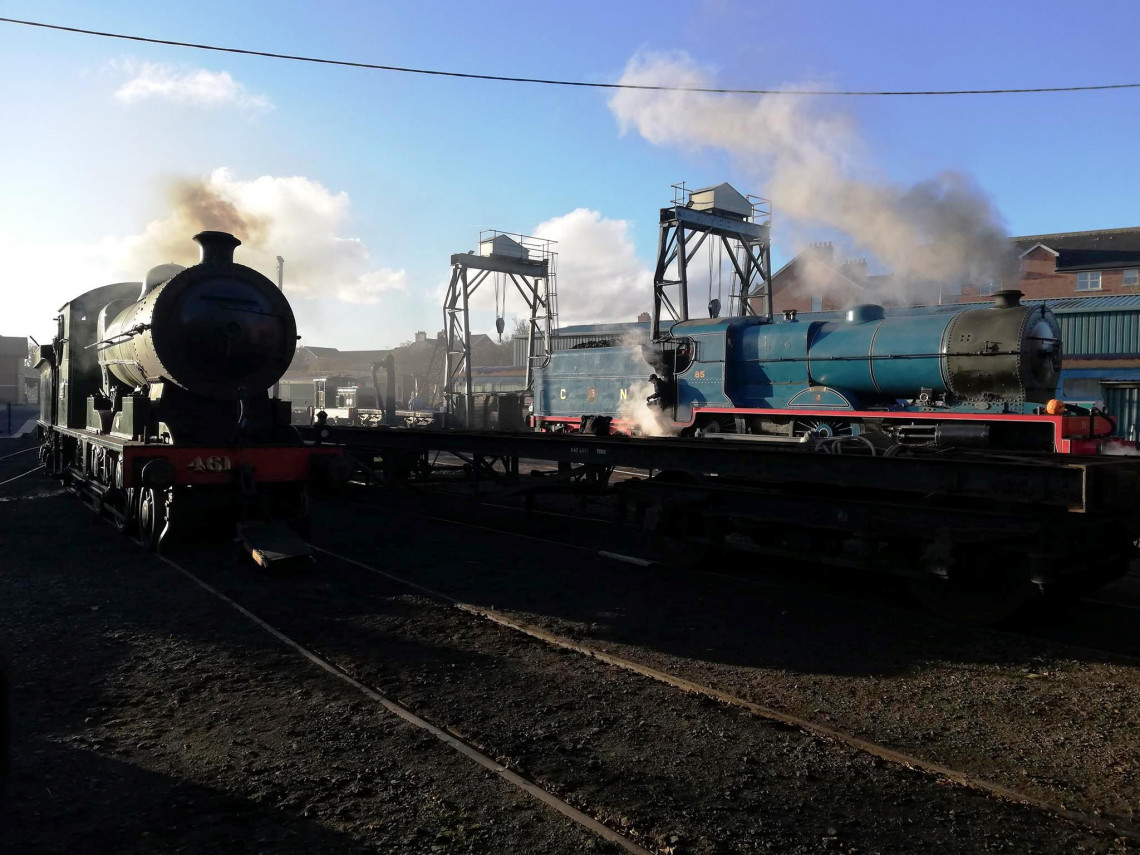 | | |
| --- | --- |
| Builder | |
| Built | |
| Company | Northern Ireland Railways |
| Preservation | 1993 |
This area has two electrically-driven gantry cranes which can be used separately or together. Each crane, which is separately controlled, can lift 16 tons. The two electrically-driven cranes came from Northern Ireland Railways' works at Belfast York Road and were erected here in June 1993. The cranes can be moved independently on their own rails which are 15 feet 10 inches (or 5.4 metres) apart.
The cranes straddle a length of standard gauge track which has a long pit to allow engineers to work under a vehicle while a carriage body, locomotive frame or boiler is being moved.
The cranes received a heavy overhaul and upgrade in 2008 and, like a lot of our equipment, is tested regularly by independent engineers to ensure its safety.
---