MIDLAND RAILWAY
ENGINE SHED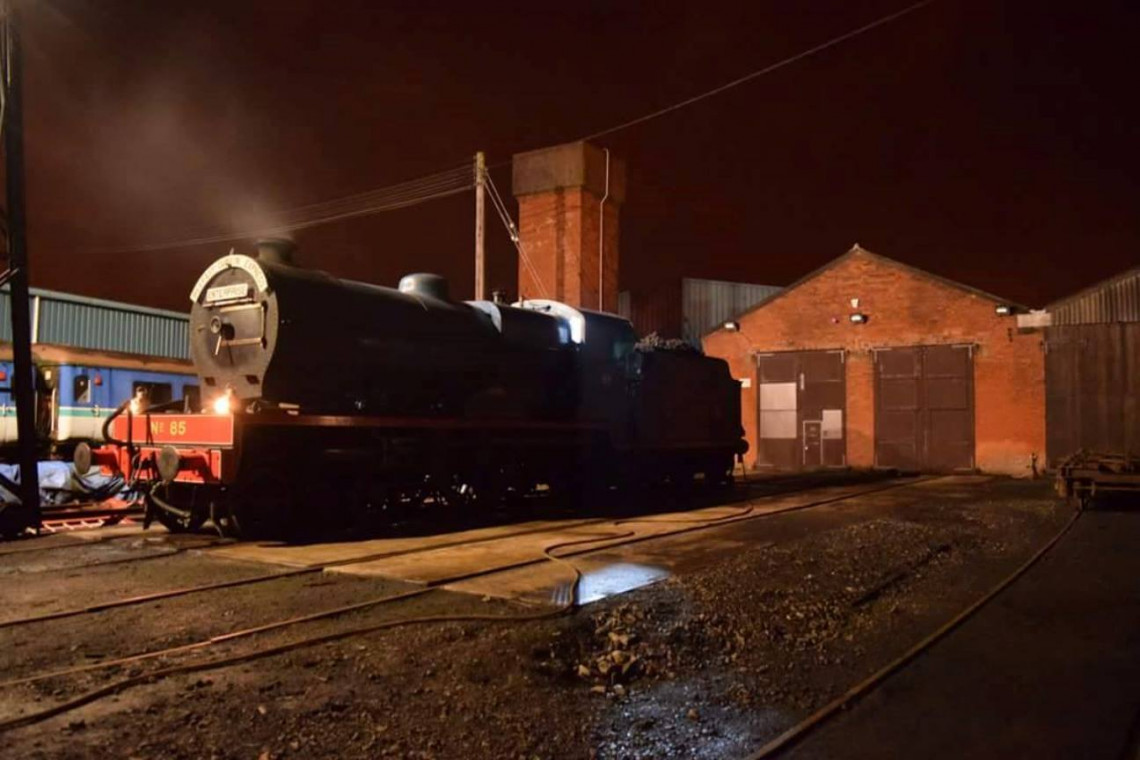 | | |
| --- | --- |
| Built | 1903 |
| Company | Midland Railway NCC, LMS NCC, UTA |
| Preservation | 1966 |
This building was the Northern Counties Committee's engine shed, constructed as part of the development of the Excursion Station between 1903 and 1907. Extensive improvements to the site also included sidings, water tower, goods shed, turntable, stabling for horses and jaunting cars, two platforms, and four railway workers' cottages.
For many years, a family lived in part of the shed at the rear without running water or electricity. The man of the house looked after the engines overnight, kept the fires in, did minor repairs and prepared the engines for the next day's work.
During the Second World War, when Belfast became a target for the German Luftwaffe, the LMS Northern Counties Railway Company moved some office accommodation and a number of vehicles here.
After the war, the site gradually became neglected and overgrown until 1966 when the Railway Preservation Society of Ireland made its headquarters here.
After the RPSI took over the site, the engine shed was extended to include a three-road extension alongside the original. This extension is now the locomotive display shed.
The locomotives kept in the running shed are "in traffic". They require regular routine maintenance between trips such as small repairs, boiler washing out, cleaning and lubricating.
The boiler needs to be washed out after around fourteen days of use to ensure good steaming and clear any blockages which could damage the firebox or boiler. If an engine is cold, a steamraiser has to go through a process of "lighting up" which takes up to 8 hours before the locomotive is "in steam" and ready to move.
---