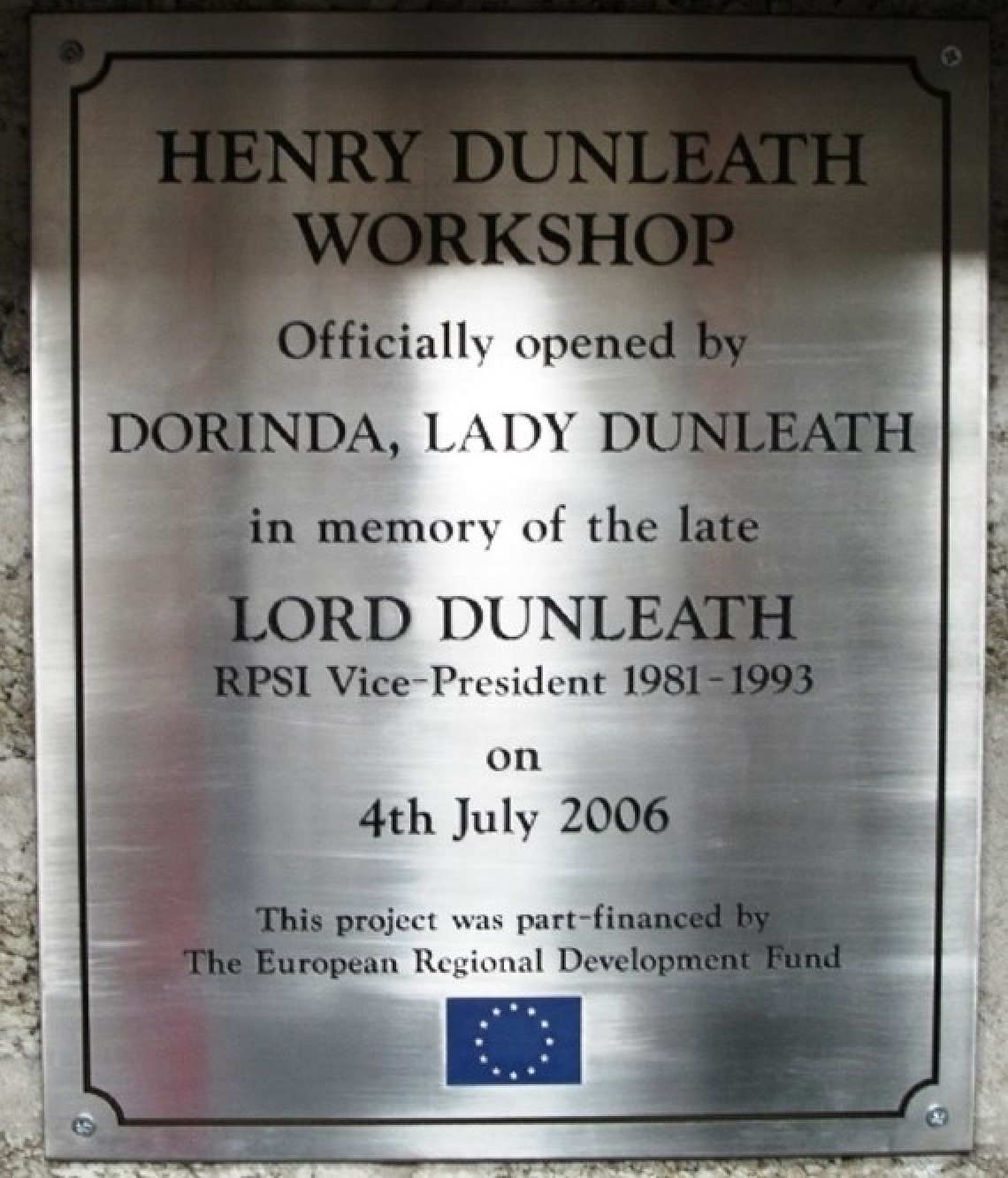 With the demise of steam power and the decline of heavy industry locally, the Society had to develop its own heavy engineering facilities at Whitehead. A range of tools and equipment have been acquired over the years and the Society also had to build up the skills needed to use the equipment.
At first, the machine tools were installed in the locomotive sheds but it became very cramped. We appealed to our members for funds to build a specialist workshop and they responded magnificently.
At the same time, the late Lord Henry Dunleath began his moves to get No.85 "Merlin" on loan from the Belfast Transport Museum in Witham Street. While the heaviest work was done in the Engine Works of Harland & Wolff, Lord Dunleath gave a lot of support to the building of this workshop as an investment for future work.
The workshop is named after the late Lord Dunleath. The workshop was opened by Dorinda Lady Dunleath on 4th July 2006.
The main basis for the workshop is the large overhead crane which came from the former Belfast and County Down workshops at Queen's Quay in Belfast. It was built in 1897 and came here complete with its cast-iron pillars and runners. It can lift up to 15 tons and makes life a lot easier in the workshop.
There is a blacksmithing area. It has an oil-fired furnace for heating metal and a drop hammer for forging the hot metal into new shapes. For instance, a Mark II carriage axle can end up as a tender drawbar or a locomotive coupling rod.
---