LONDON, MIDLAND & SCOTTISH RAILWAY
(NORTHERN COUNTIES COMMITTEE)
HAND CRANE 3076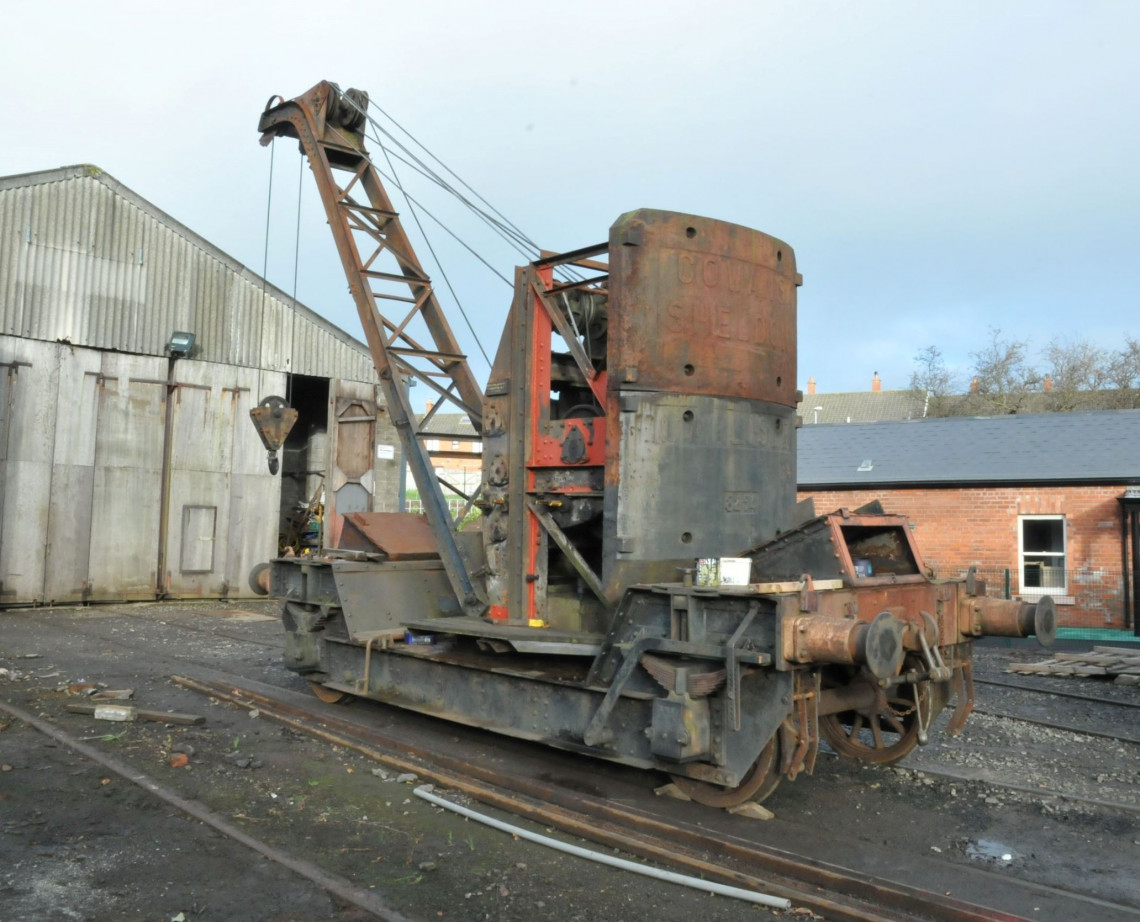 | | |
| --- | --- |
| Builder | Cowans Sheldon, Carlisle, 1943, maker's number 8254 |
| Withdrawn | NIR, 1979 |
| Companies | LMS NCC, UTA, NIR, RPSI |
| Preservation Career | 1979 to present |
| Current Location | Whitehead |
| Current Status | In traffic |
During World War II, the Ministry of Supply ordered a large number of railway hand cranes, to an existing LMS design, from Cowans Sheldon of Carlisle. It is not known how many of these cranes came to the NCC, but there were at least three. This is one of the few survivors and, unlike most other railway hand cranes in the UK, it is still in everyday use.
The crane was built in 1943 and has a lifting capacity of up to 6½ tons, depending on the angle of the crane's jib. The maker's name, works number and year of manufacture are cast into the crane's huge counterweight.
It is hand operated through gearing to make life easier - there is often a lot of winding for little resulting movement but the gearing makes large lifts possible. The crane usually has an operator on each side who have to work together to do things safely.
The crane has gearing which can be used to raise and lower the jib, or raise and lower the hook, or which can rotate the crane about its centre point. The hook mechanism can freewheel and there is a mighty handbrake to arrest any unwanted downward movement.
The crane itself has maker's number 8254 and it's mounted on NCC wagon 3976.
The vehicle came to the RPSI in 1979 and has proved its worth all around the site since it arrived.
Tri-ang Railways produced a 00 gauge model (R127) of this class of crane in 1962.
Some related history: Grace's Guide To British Industrial History
---