ATLAS
ROAD/RAIL EXCAVATOR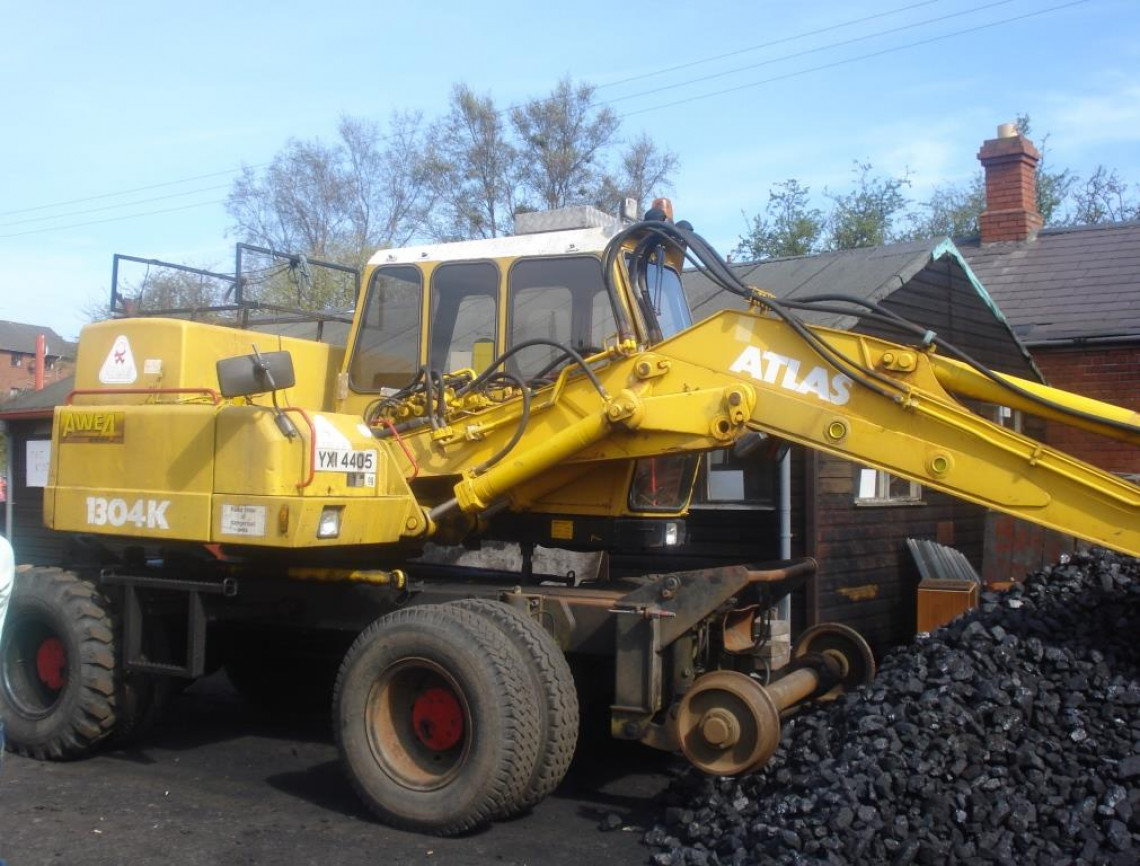 | | |
| --- | --- |
| Manufacturer | Atlas |
| Built | 1979 |
| Company | NIR |
| Preservation | 2009 |
This 2-seater machine is one of the original two purchased by NIR.
They were among the early 360º road/rail machines introduced on any British or Irish railway.
The Atlas Road/Rail machine is a type 1304 KZW with a 4 Litre Deutz turbo charged, air-cooled engine of 4 litres capacity and rated at 96 bhp. All drive is via the AWE4 road/rail system which controls the level of the rail wheels through sophisticated hydraulics, always trying to maintain maximum rail adhesion.
The rail wheels can be lifted to allow the machine to work off rail. The Atlas can therefore carry out several functions, including shunting, excavation and lifting, with the jib at full extension being rated at one tonne.
Since its acquisition by the RPSI, the Atlas machine has been a key piece of plant at Whitehead, involved in numerous
pieces of track work. moving rolling stock and shifting heavy items about the yard.
---