IRISH RAIL
STATE SALOON 5408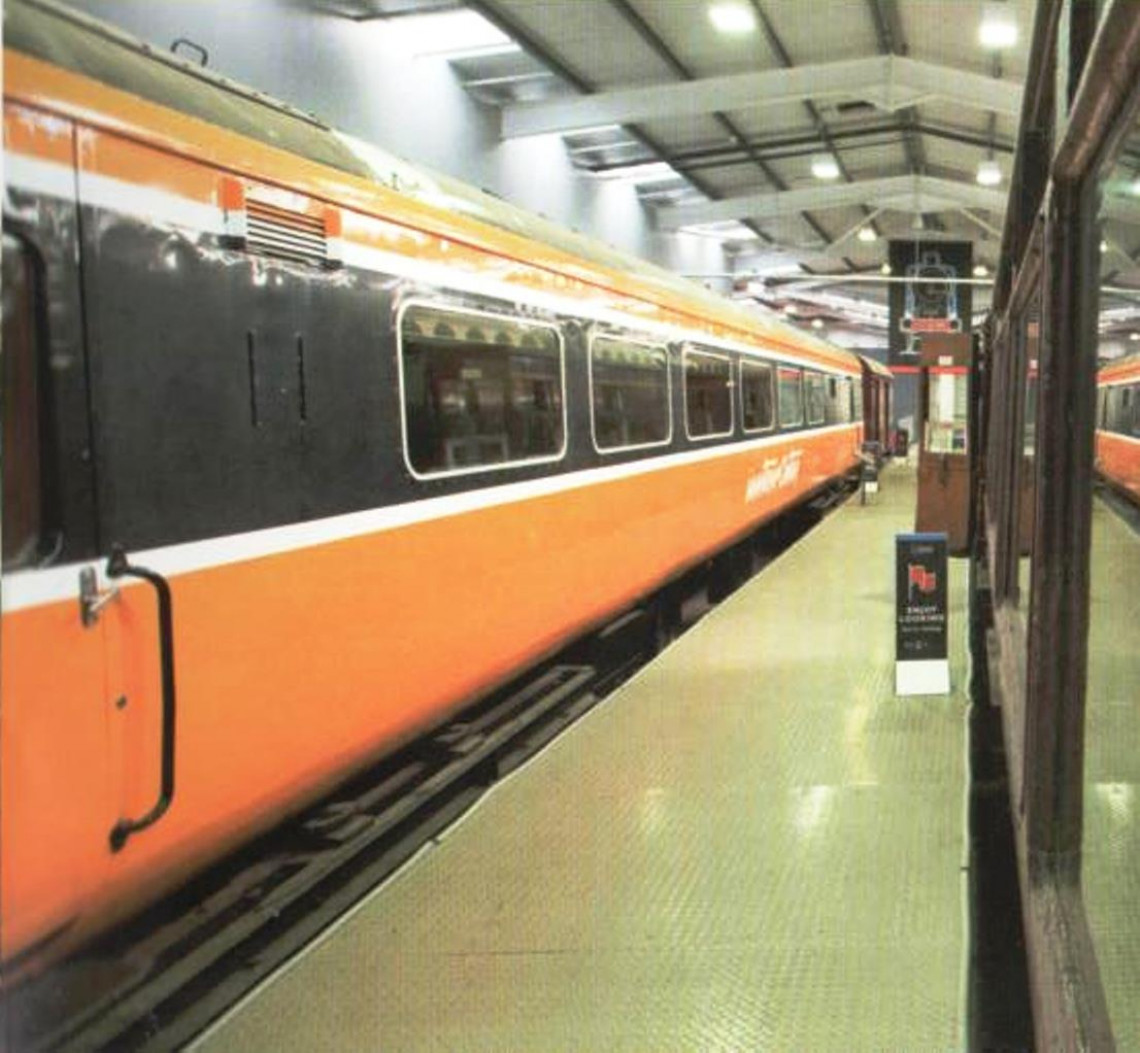 | | |
| --- | --- |
| Builder | BREL, 1972; refurbished 1977 |
| Withdrawn | 2011 |
| Companies | CIÉ, Irish Rail, RPSI |
| Preservation Career | 2011 to present |
| Current Location | Whitehead |
| Current Status | On display |
The last, and most modern, vehicle to serve as a State Coach in Ireland was 5408, one of a series of vehicles supplied by British Rail Engineering Ltd. as part of a larger carriage order in March 1972.
Originally a dining car, this air-conditioned Mk2 vehicle was converted into a Presidential Saloon in 1977 to replace 351, the 1902-built Royal Saloon which had been constructed at Inchicore Works for the pending visit of King Edward VII and Queen Alexandra.
Furniture from 351 was transferred to the new coach, and a kitchen fitted out at Inchicore Works adjoins a compartment for hosts and personnel travelling with the President. Coach 5408 was first used in its new role to convey President Patrick Hillery from Dublin Heuston Station to Limerick Colbert Station on 4th March 1977. President Mary Robinson was a frequent traveller in 5408.
The state coach was not purely the preserve of Irish heads of state. Queen Margrethe II and Prince Henrik of Denmark toured Ireland in 1978 by a special royal train, with their coat of arms on the locomotive. Other heads of state included President Frederick Chiluba of Zambia, who travelled in 1995.
In 2002 President Mary McAleese travelled in the coach. After this the President travelled in the Executive Train (also now gone!).
The vehicle is now on loan to the RPSI from CIÉ. It was handed into RPSI care at a ceremony in Heuston Station, Dublin, on 28th October 2011. It was transferred to Whitehead in May 2014 for eventual display in the Whitehead Railway Museum.
Secondary door locking would be required to allow operation on the main line.
---