EX IRISH RAIL
Mk2 FIRST OPEN 304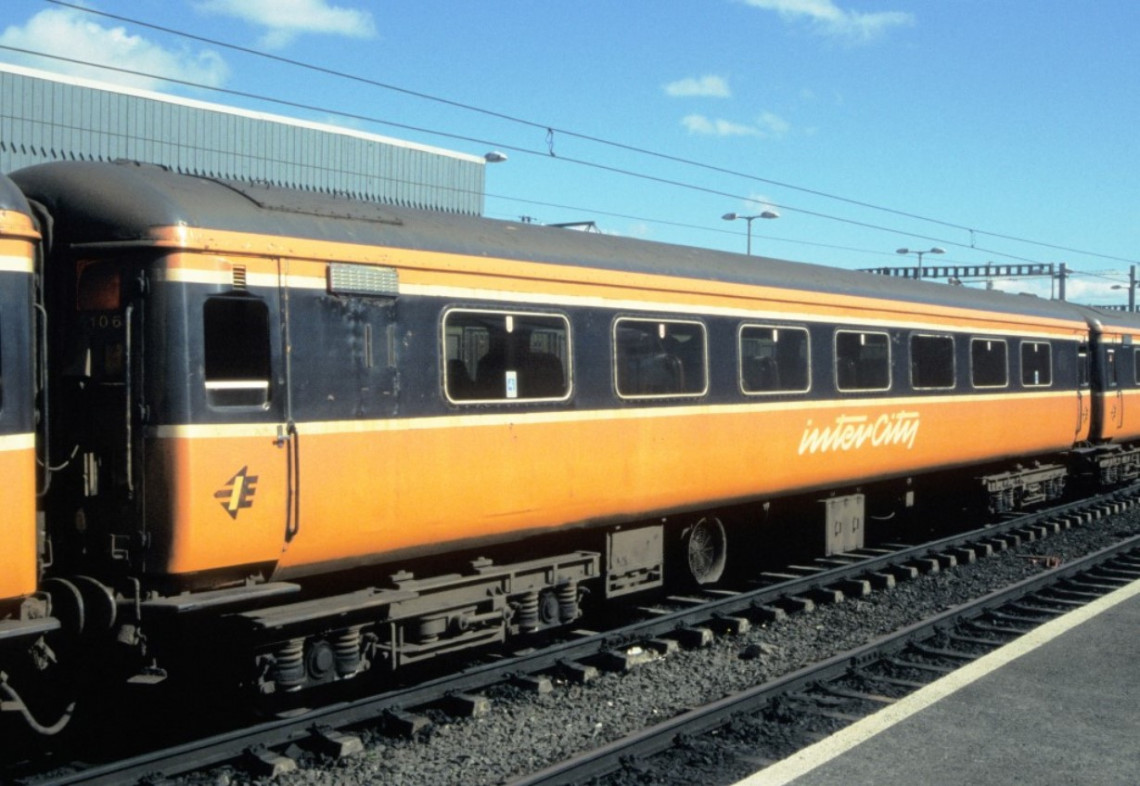 | | |
| --- | --- |
| Builder | BREL, 1972 |
| Withdrawn | Irish Rail, 2008 |
| Companies | CIÉ, Irish Rail (5106), RPSI (304) |
| Preservation Career | 2008 to present |
| Current Location | Whitehead |
| Current Status | Under restoration |
This former Irish Rail Mk2d carriage arrived at Whitehead in 2008. It was one of two, including 303 (5203) saved from the last rake of Mark 2 carriages being scrapped.
It is a vacuum-braked, air-conditioned former open first delivered to CIÉ in 1972, being one from a small series of firsts, 5101 to 5106. Over time the others were converted to standard class.
5106 remained as the last Mk2d first class carriage with 42 seats (2 + 1 seating). Its important role was in the consist of Irish Rail's Enterprise set plying daily between Dublin and Belfast until replaced by DeDietrich carriages in September 1997.
Subsequently, it was converted like its sisters to a standard class carriage with non-window aligned seating.
The carriage is being finished with 56 (4+4 seating) aligned to windows.
In many ways the Society has been lucky to have secured this historically modern vehicle, albeit by accident.
---