EX IRISH RAIL
DUTCH VAN 462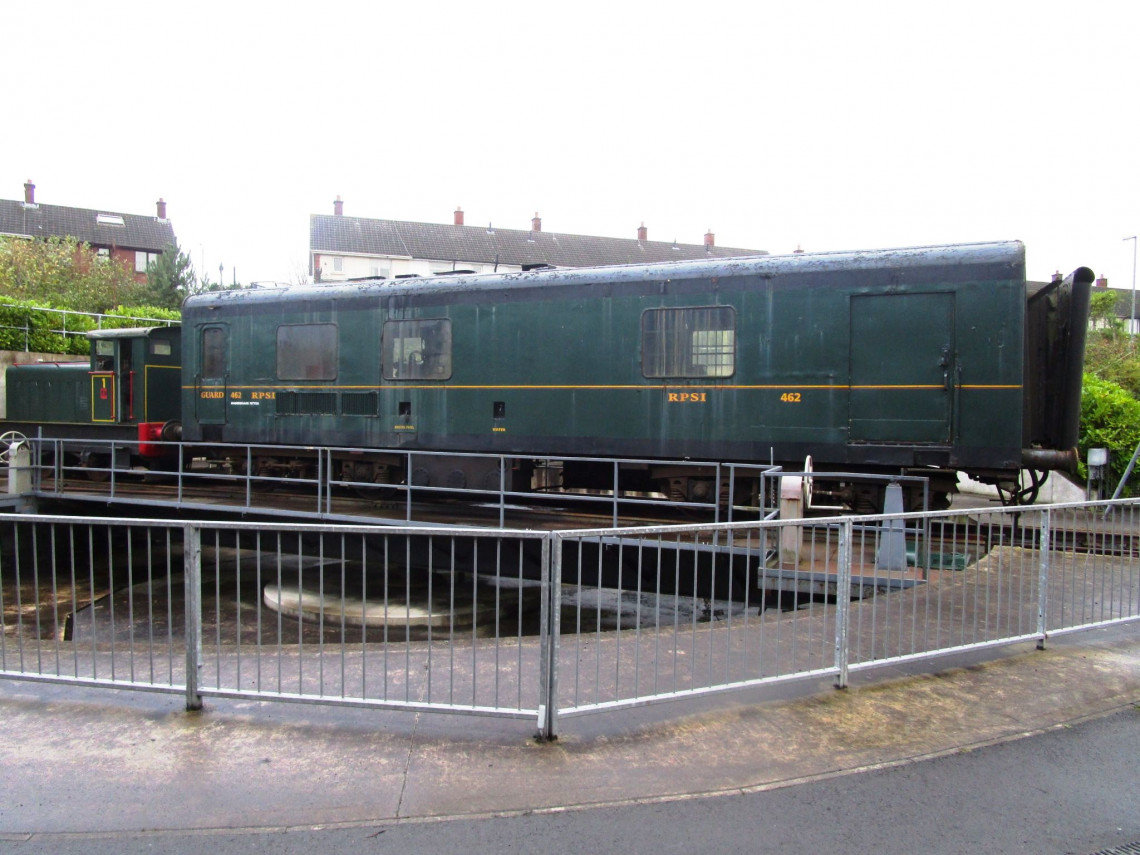 | | |
| --- | --- |
| Builder | CIÉ, 1969 |
| Withdrawn | Irish Rail, 2006 |
| Companies | CIÉ, Irish Rail, RPSI |
| Preservation Career | 2006 to present |
| Current Location | Whitehead |
| Current Status | In store |
The heating van is an Irish concept, designed to provide heat to locomotive-hauled trains after the end of steam traction. The first CIÉ heating vans introduced in the mid fifties were four-wheel and six-wheel vehicles. These were unsuitable for high speed running and in 1968 an order was placed for ten bogie heating vans.
The vans were designed by the Dutch firm Werkspoor who also supplied the bogies and were built by S & S Engineering which was based in the old GNR works. These vans were the last standard gauge vehicles built in Dundalk works.
The final van entered service in August 1969. The vehicles had a boxy appearance compared to traditional Irish rolling stock, and were the first all steel vans on CIÉ. They were unpopular with train crews, being noisy due to their all steel construction and possessing a miniscule guard's compartment. The design was not perpetuated as the next series of heating vans came from British Rail engineering as part of the order for Mk 2 coaches.
Previously numbered 3158 in the Irish Rail fleet, 462 is a brake van which can provide train-line power and steam heat by its electrical generator and two steam boilers.
When first obtained (arrived at Whitehead on 27th June 2006), it was modified to run with the Society's Mk2 set to provide power and heat. An adaptor vestibule was manufactured for one end to allow coupling to Mk2 coaches.
Its first test run with the RPSI was on 5th May 2008.
With the advent of generators in Mk2 brake vehicles 460 and 463 it was relegated to occasional duty as a brake van on Whitehead train rides.
---