EX PORT OF LARNE
FORKLIFT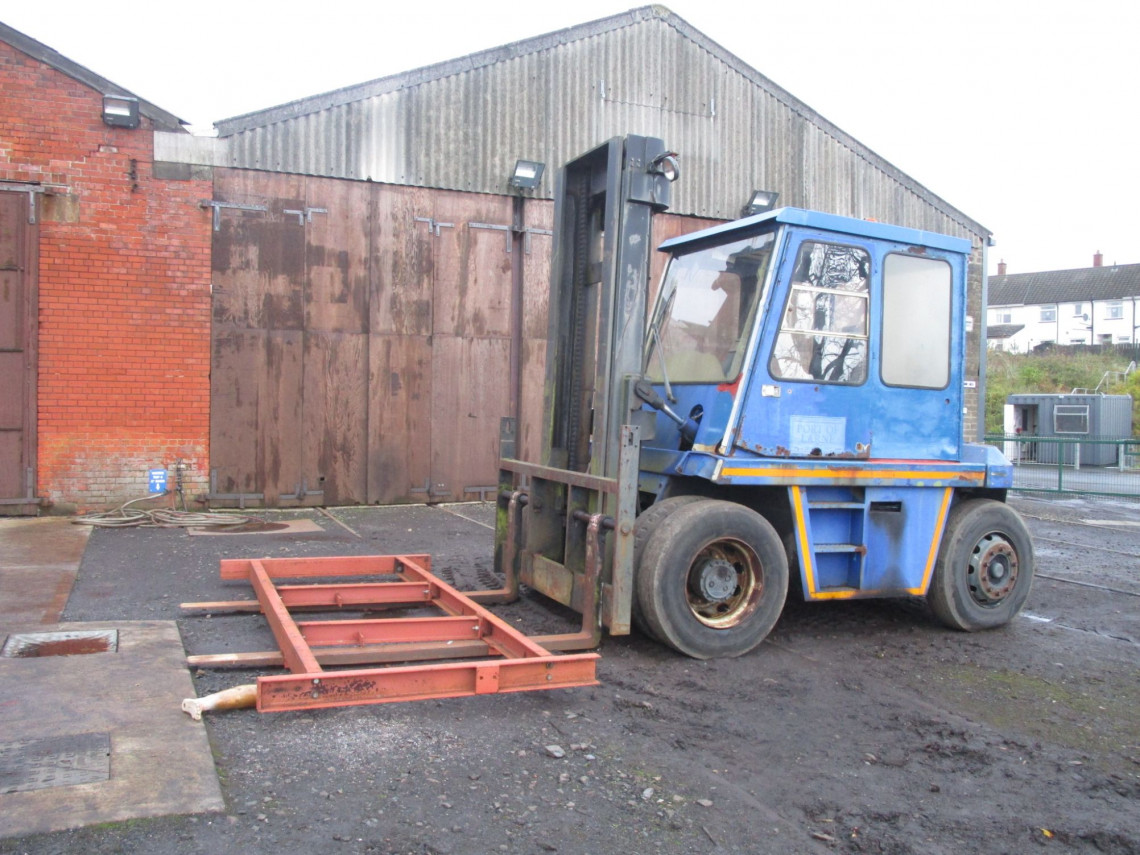 | | |
| --- | --- |
| Manufacturer | Lansing Henley Hercules |
| Built | Registered in NI in 1987 |
| Company | Port of Larne |
| Preservation | 2019 |
This useful item of plant was sold to the Society by the Port of Larne in 2019. On Thursday 21st November, at a short ceremony at Whitehead, the General Manager of the Port, Roger Arnsom, took payment (£1) from RPSI President Joan Smyth for the forklift truck.
The vehicle is a Lansing Henley Hercules first registered in NI in 1987 as ENZ 2341. It may actually be older than this date, because it is a left-hand drive machine which came to Larne P&O from their port facility in Rotterdam.
The machine is powered by a diesel Perkins six cylinder, six litre engine, model number 6.354, and has a rated lifting capacity of 10 tonnes.
It has been fully serviced and insurance inspected annually and has proven to be very capable. When used in conjunction with a special rig, it has revolutionised our ability to move carriage bogies around the site avoiding the need for a hired crane lorry or a complicated shunt.
It has recently received a new roof and extensive cab body panel work.
The Society is very grateful to the Port of Larne authorities for thinking of us when the vehicle became surplus to their requirements.
---